In The News:
Over the last month, I've noticed two big spikes in traffic on my vimeo.com videos page. Yesterday, my inbox was flooded with emails from people on Vimeo – commenting and "liking" my videos. The sudden influx surprised me and I suspected it had been linked to from somewhere.
To my pleasant surprise, I found that I had been featured on the Vimeo blog as someone whose work was worth checking out. Talk about humbling!
Here's a screen shot (I added the arrows):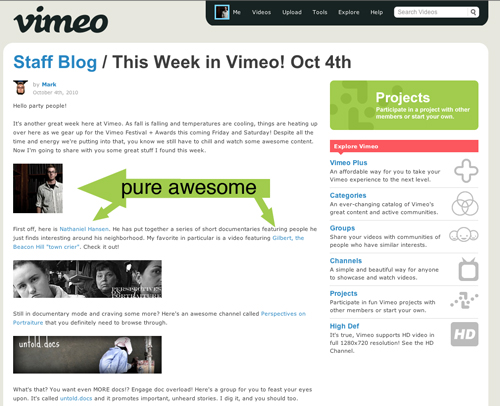 The second spike came earlier in the month, when Kickstarter featured my project on their blog! Here's an excerpt:
Nathaniel Hansen is making a documentary which collects the short, stylized interviews he conducts with elderly people. His project was successful months ago, but he's been keeping his backers in the loop by premiering finished clips (like the one above) and giving great production updates on his blog.
And another fab screenshot: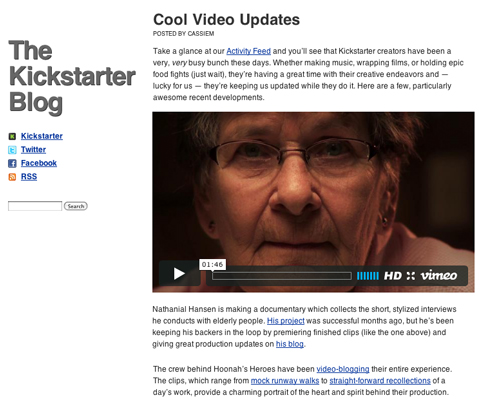 You can read the vimeo blog here and the kickstarter blog here.
Enjoy!