What would you get if you combined Kickstarter + The Elders + Hawaii + Interactive Documentary storytelling?
You'd get Kūpuna, that's what, but first things first: I'm a dreamin' man, yes that's my problem.

Not only does that phrase start one of my favorite Neil Young songs, but it also sums up how I feel as an independent filmmaker and producer trying to move mountains in order to make and produce work. So often, the goal is ever-so-slightly out of reach, just too far to grasp on our own.
When I first discovered Kickstarter I knew instinctively that it would change my life and the lives of millions of similar artists and fans from around the world. I haven't been disappointed.
In early 2010, I set out to make my first feature-length documentary film. Like most independent filmmakers, I had a million ideas with no reliable way to see them consistently funded. In 2009 I discovered Kickstarter.com and began helping friends strategize their fundraising efforts, but it would be almost a year later before experiencing the process for myself.
Armed with a few ideas on how I could raise money from my personal network of family and friends, in May 2010 I launched a 21-day project hoping to net $11,000. Hitting the project "launch" button was frightening, and what followed would rank among the most challenging 3 weeks of my life.  In the end, completely exhausted and genuinely humbled, I raised over $12,000. One week later, I was contacted by a non-profit that had been following the project and to my surprise and delight, they double-matched what I had raised on Kickstarter.  In July I hit the road.

My goal was to create a feature-length documentary, using stylized interview portraits of elderly individuals that as a collection would tell a universal story about life's most important lessons. People referred me to their grandparents, aunts, uncles, teachers, and parents, and I began the arduous task of vetting potential interviewees. One person in particular was recommended to me early on, but scheduling proved to be an issue as my wife and I had other plans to get away before I set out on a 2 month filming adventure. Begrudgingly, I decided to figure out a way to make it work and on a hot Saturday morning, I sat down for three hours with one of the most articulate and intriguing people I have ever met.
Louise was, at the time, a 94-year-old writer from Waco, Texas who had relocated to Vermont in the 1990s. After three hours of visiting and interview filming, she read passionately from the introduction to her latest novel, her sweet accent somehow making me listen more carefully as she opined, "We all have a history of some kind. Everybody not only has a story, everybody is a story. You are creating your own story everyday of your life, just by living." Nothing could wipe the smile off my face after hearing this universal truth. Louise had just gifted me the beginning, middle, and end of my film. I was beside myself that I had made such a stink about rearranging things to make the interview work. Those three hours and the months that followed would make a lasting impression on my life.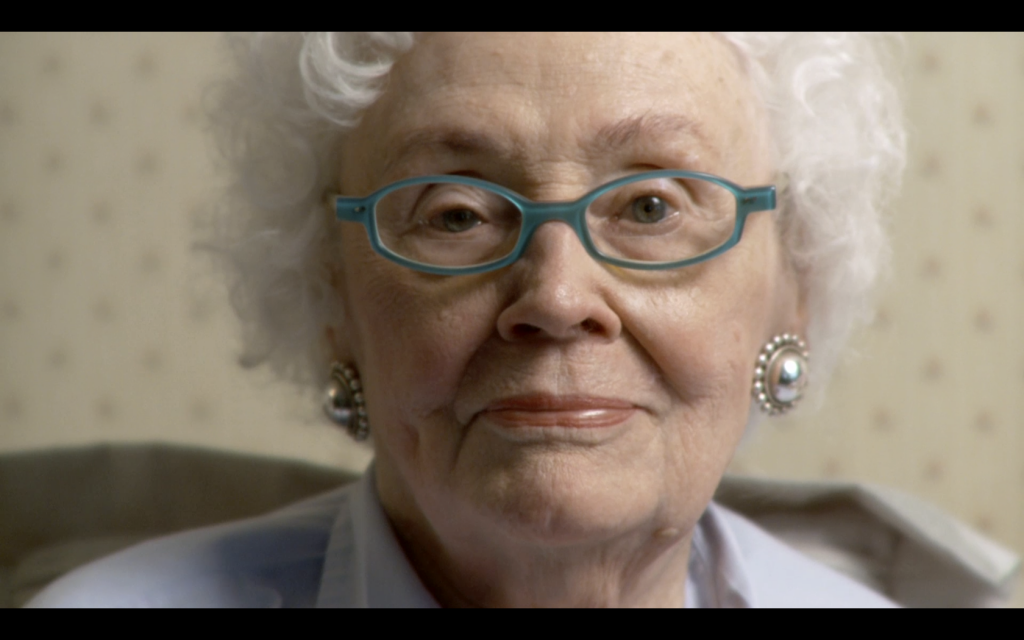 One of the honors of my life was hosting a private screening of the finished film, The Elders, for Louise and a group of close friends and community members. It may have well as been Sundance, as the moment was monumental for both her and me.
On November 15th, 2012, Louise passed away, surrounded by her family. Others I had the opportunity to film that summer of 2010 have also passed away, but their stories live on, and for that I am grateful. Louise and others I filmed changed my life and hopefully in some small way their stories will help change the lives of those who have a chance to hear them.
Since I first discovered Kickstarter.com I've been in a position to help a number of people navigate the stressful waters of crowdfunding, raising more than $500,000 in the process. I've never sought compensation for my help, as the satisfaction of seeing someone's project succeed was almost always pay enough. I wasn't sure if I'd ever dip my toe back into the crowdfunding waters for my own project, but as the opening line of Neil's song suggests – I am a dreamin' man, and yes, it can be a problem.

In just 18 days (from this writing), I'll either have egg on my face and feel like a fool, or you won't be able to wipe the smile off it for having just succeeded (aka dodged a bullet). I'm braced for both scenarios, but my subconscious is hard a work: last night I dreamt that when I awoke this morning, the project was 115% funded.



This new project, Kūpuna, is an interactive documentary that documents the small Hawaiian town of La'ie through the experiences and collective memories of its elderly, indigenous residents. What we're trying to accomplish with this project is unique, both for indigenous communities and for documentary filmmaking, in that our end goal isn't a single "linear" film. We're developing a storytelling platform that will allow viewers to engage in the story at their own pace, on their laptop, desktop, tablet, or phone. They may explore the community for 5 minutes or for an hour. With this type of project, there are too many stories, too many connections, that a 60 minute film on its own wouldn't do the community justice. It's an ambitious project, but we have help. Our team is comprised of creatives, scholars and technologists committed to interactive storytelling and non-fiction filmmaking. Many of us on the team are already working in this new field with the Kickstarter and Tribeca Film Institute funded project Hollow (an interactive documentary about population loss in rural West Virginia). We'll be taking our experiences, our successes, and our failures and porting them over to the Kūpuna project.
Perhaps foolish of me, as I know many have hinted, but I've never asked for anything other than thanks from crowdfunding campaigns I've helped along. I have no plans to change that. But I'd be lying if I said I wasn't worried about this campaign. As I stare up at what feels like an impossibly tall mountain, just 6% funded and only 18 days left, I'm scrambling to pull out every tip and trick from my own crowdfunding experience to make this work. That said, I'm struggling to shake the feeling that I might have bit off more than I can chew.
I knew going in that my network alone couldn't raise $30k, most people know this would be impossible. But I'm relying not only on my network, but also on your networks, the networks of close friends and associates who care about the project, and on the network of a few hand selected "evangalists" who can get the project in front of people I could never hope to.
Crowdfunding works. Kickstarter HAS changed the lives of artists and their fans the world over. If you care about storytelling, the elderly, cats, whatever, I'm asking you to help spread the word about what this project is doing and what it has the potential to contribute to humanity and our experience. Lofty? Sure – but that's my problem and I'm alright with that.
==
If you've read this far – then you deserve a high-five and a couple crowdfunding tips are for you!
1) Keep your emotions in check and check your ego at the door. Once things get rolling, you will feel the pressure you've just voluntarily submitted to and it can get ugly fast. Open communication and cool professionalism win the day every time. This goes for everyone on the team from top to bottom.   
2) Use your blog/website to post pictures and little tidbits of information.  People can voluntarily go and see what's going on for themselves. Save the big updates, cool happenings, and news roundups for the emails. ALSO: be sure to have a blatantly obvious way to get to the Kickstarter page from your website (on every page of your website).